One of the types of Australian visa is the Australian tourism visa, which can be one of your choices depending on the length of your stay and the purpose of your trip to this country.
This visa is considered a type of temporary Australian visa and people with this visa will not be allowed to work and earn money in this country.
If you are traveling to Australia with a tourist visa, you are required to leave the territory of this country after the end of the stay period; Otherwise you will be treated according to Australian law.
Australia is the destination of many tourists due to its unique tourist attractions.
This country with its pristine nature and four seasons, rain forests, beautiful islands and unique beaches is the destination of many tourists.
This is one of the reasons for welcoming the Australian tourism visa.
Is a tourist visa right for me?
If you are planning to travel, have fun and see the attractions of Australia or your goal is to visit your family and relatives, this visa will be suitable for you.
On the other hand, if you want to participate in business meetings and conferences, you have chosen the right option.
What are the conditions for obtaining an Australian tourist visa?
Financial ability is one of the important conditions to get this visa. Each day of your stay will cost an average of 80 dollars. The documents provided by you must show this financial ability.
A proper travel history plays a key role in obtaining a tourist visa. This travel history, in addition to representing your financial situation; It shows that you are a traveler and will eventually return to your country.
Keep in mind that every trip to foreign countries will be a part of your travel history.
Having an invitation is not mandatory, but it increases your chances of getting this visa. If the invitation is from your first-class family, it will be more impressive.
Where do I start to get an Australian tourist visa?
The first step is to create an account on the website of the Australian Embassy. You enter all the required information and complete the necessary forms. You have to upload the documents required to apply for a tourist visa and at the end you pay the fee for checking the documents.
Your request for a tourist visa is usually answered by the Australian embassy between 17 and 31 working days.
What documents do I need to apply for an Australian tourism visa?
* Identification documents such as national card, birth certificate and marriage certificate along with their translation
* End of military service card with translation (for men aged 18 to 50)
* Valid passport
* Documents confirming financial ability from the bank
* If you have an invitation, a copy of the inviter's passport along with the address and contact number
* Completing the forms provided by the Australian Embassy
* A piece of color photo measuring 5 x 4.5
* Biometric documents (fingerprints)
* Translation of property documents
Keep in mind that all documents should be accompanied by copies of the originals and their official translations should be sent.
Is it necessary to have travel insurance?
It is not necessary to have travel insurance to travel to Australia; But having health insurance during every trip will give you peace of mind. If you need a doctor while traveling, having health insurance will protect you from high costs. Therefore, we advise you not to neglect this issue if your physical condition is unstable.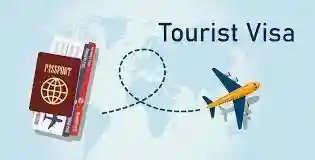 What are the types of Australian tourism visa?
Family tourist visa
If one of your family members resides in Australia; This option is for you. This visa is issued for a family visit and you need an invitation letter from the family. In the invitation, your place of residence in Australia must be specified and the inviting person undertakes to support you financially if needed.
Business visitor visa
If you intend to travel to Australia to conclude a work contract or research about it, a business visitor visa will be suitable for you. With this visa, you can participate in business conferences and seminars and, if necessary, make an official visit to your desired organization. To receive this visa, you must submit an invitation from the desired company or seminar.
Tourist visa for parents
After staying in Australia for a few years (at least two years), you can use this visa to visit your parents in Australia. The age of your parents must be over 65 years old and send them a valid invitation. The duration of stay of parents using this visa is limited and they will not have the right to work and receive salary during this period.
Tourism and tourist visa
People who want to have fun and visit Australian tourist attractions can use this visa. Having an invitation is not mandatory and the duration of your stay in Australia depends on your purpose of this trip. To apply for an Australian tourist visa, your travel history and financial resources are important.
What is the reason for rejection of Australian tourist visa?
If your tourism visa has been rejected, there is still room for hope that the results of subsequent applications will be successful.
In the first step, it is better to know the reason why your application was rejected. It would be very helpful to have enough information about this. The main reasons that can be mentioned for being rejected are as follows:
The purpose of your trip did not match the type of visa requested.
 The documents required for the embassy are incomplete or their authenticity is doubted.
The documents provided were not sufficient for financial support.
If you have an invitation, your host in Australia did not have the right conditions,
Inadequacy of your travel history
You have a criminal record.
One of the most common reasons is that the embassy is not sure about your return to your country.
After solving the mentioned problems, you can apply for a visa again. You are also allowed to make an appeal to the Appellate Tribunal (AAT).
How long does it take to get an Australian tourist visa?
The response time for a tourist visa application may vary for each person. If you have a good travel history and the documents provided are satisfactory for your financial ability, this process will go faster. In general, your waiting time may be between one and four months.
How much does an Australian tourist visa cost?
The fee required to apply for this visa will be between 140 and 345 Australian dollars depending on your conditions. Keep in mind that this cost does not include the costs of biometrics and medical tests. It is better to know that in case of rejection, the fees paid will not be returned to you.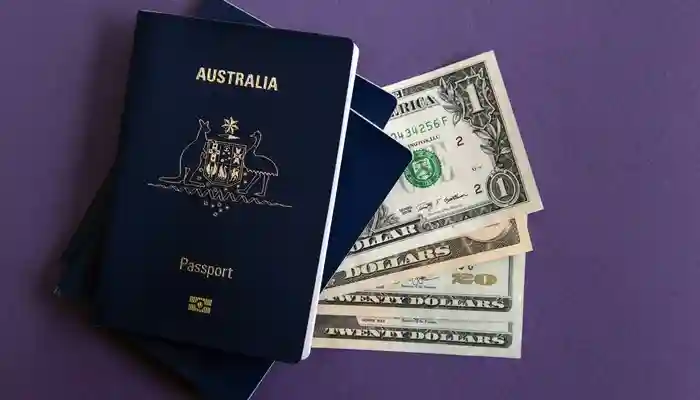 Is it possible to get permanent residence or asylum with a tourist visa?
If your plan is to get a residence in Australia, do not apply for a tourism visa. The Australian government does not accept refugees with tourism visas and considers various laws to deal with these people.
You may want to apply for a humanitarian visa and apply for support from the Australian government. You should know that entering Australia with a tourist visa and then applying for a humanitarian visa is not a good way at all and will not end well. The best way to get a permanent residence is to consult with the relevant experts and it is better not to lose your chance of acceptance by choosing the wrong options.
Final word
If you want to travel to a dream land for fun; Either you go to visit your family members in Australia or you even have a business appointment in this country, your best choice is an Australian tourism visa.
There are different types of this visa, the requirements for each of which are detailed in this article.
Having an invitation to apply for this visa will help, but you can apply without an invitation.
It is better to complete the evaluation form as soon as possible so that the necessary steps for your visa application can be completed faster.