Finding a job in Australia is a summary of the labor market trend in this country. One of the programs designed for students, counselors and job seekers are job search sites in Australia, as a career path is guaranteed and those interested in working in Australia can easily join a company. To work or good organizations in this country.
If you dream of immigrating to Australia , this beautiful spot in the world is without a doubt the most popular destination for applicants, as it offers great job opportunities. Along with the future, it provides a suitable job for graduates, specialists and skilled workers. Australia is a country with many attractions such as the Sydney Opera House, the Great Ocean Road Drive, the Great Ocean Road, the Pacific Route, and many recreational and beach destinations, which can be a good reason to migrate.
In addition, you may find it very difficult to travel to Australia and obtain an Australian visa, but using reputable sites and institutions will make the journey easier. One of the best immigration websites is the Oceania Visa website, which guides visa applicants and they can live in one of the good cities in Australia, such as Melbourne and Sydney.
The point is, if you've just finished your studies and are looking for a job at a reputable Australian company, you should know that the internet can be your best friend in finding your dream job, so With the help of the internet and job search sites in Australia, you can apply to work and earn money in Australia from anywhere in the world. Remember that having a good skill and resume in this way is very helpful, but do not worry because our consultants will be with you on the way to finding a job.
Jobs in Australia
It is interesting to know that Australian economy dominated by the service sector It is itself and after that the sectors of industry, agriculture and tourism are the second most important economic sector of this country. If you are a highly skilled person, you can work in one of Australia's major cities such as Adelaide, Brisbane, Canberra, Melbourne, Perth and Sydney. As you know, this country, due to its strong economy, always needs a skilled workforce, and this has led to many applicants applying to work in Australia every year.
In addition, this popular area of the world is a safe and standard environment for investors, entrepreneurs and job seekers, and the Australian Government provides suitable working conditions for them. In addition, due to the low unemployment rate, graduates at all levels and university degrees can enjoy better results in the labor market. Growth industries in recent years include the following:
Construction
Education
Engineering departments
Health Cares
Energy and mining industry
Science and technology
Top Australian Job Search Sites
If you are looking for a job in Australia and earning money in this great country, it is good to know that while studying or after passing the ICI course and obtaining your university degree, you can also apply for a job on the Internet. Hence, you can look for a job and earn money in Australia in various fields such as your specialized industries and professions.
Here you will find some job search websites in Australia, and it is also a good idea to get help from Pars Canada Consultants to get information on how to write a good resume, job interview and improve your job development. Make it easy for you. Finding a dream job can be stressful, but do not worry, we provide you with some of the best job search sites in Australia for your guidance, so read on.
·         LinkedIn LinkedIn
The first and best job search reference in Australia and around the world is the famous LinkedIn site. If you are looking for an office job, LinkedIn offers the best job opportunities for you. It is interesting to know that one in four Australians has an official profile on LinkedIn. In this job search site, like other social networks, you can create a profile for yourself and write all the information to the employer, including your skills, knowledge and work experience.
The difference between LinkedIn and other social networks is that the purpose of LinkedIn is defined only for business purposes. From now on, after getting acquainted with the employer, you can talk to him and prepare the job opportunity. It is interesting to know that based on the searches you do on LinkedIn, you will be sent relevant and suitable job offers daily, which is why this job search site has become one of the most popular websites.
· AllJobs site
Another Australian job search website is AllJobs, where you can find many job postings. On this site, you can search by job title, company name, region, city and other desired items.
· APS JOBS site
APS Jobs is a government website that offers jobs related to the Australian public service. If you are looking for a job in the government and government departments in Australia, this site displays all possible job advertisements at government agencies. APS stands for Australia Parliamentary Service. By registering on the APS JOBS site, you can be informed about the latest job and employment opportunities in various centers.
Australian JobSearch site
Another Australian Job Search website is Australian JobSearch, designed for those looking for a suitable government job. Those who are interested in this site can use job advertisements such as short-term jobs and internships, part-time jobs and the like. This site also provides information on how to find training services and how to get hired in different companies, job and industry success and job application tips.
·         site ArtHub
Another job search website for the arts, culture and creativity industries is ArtHub. This site provides job advertisements in the fields of architecture, design, visual arts and other arts to applicants. It is interesting to know that in order to use the benefits of this site, you have to pay a membership fee.
Careerjet site
Careerjet site is one of the job websites that has more than 40 million job ads out of 25,000 suitable job search sites. Using this site, you can find any job title you want.
· CareerOne site
This job site, like other sites, is one of the best job search references, and by using it, you can find suitable job advertisements, and by using and searching for it, you will enjoy the benefits of this job site. . For example, you can look at the profiles of the companies in question and extract useful information about the tricks of being accepted in the interview and its online classes.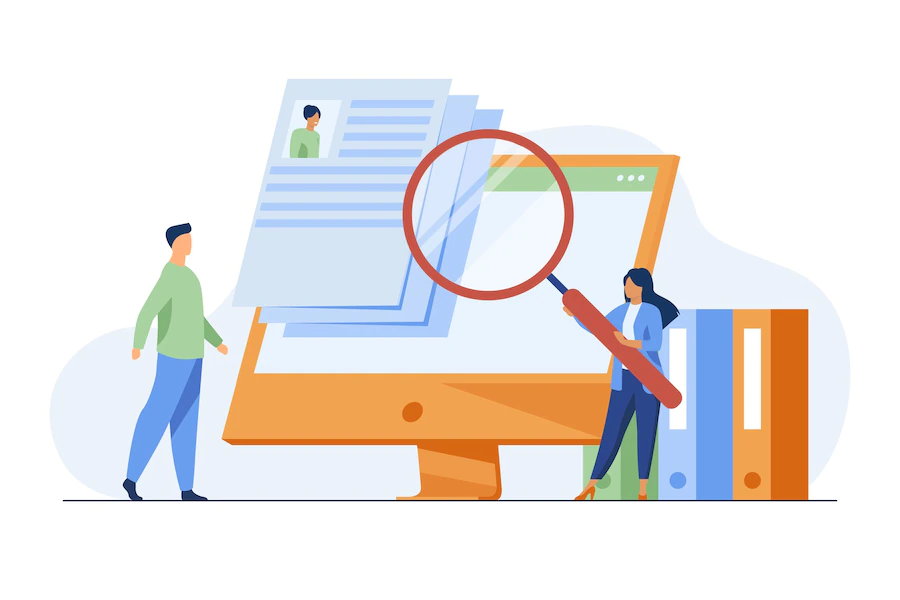 Finding a job in Australia
Glassdoor site
Glassdoor is one of the growing job search websites in Australia, which in addition to placing many job ads, allows the user to view the opinions of employees about their job status, salaries and benefits, and is therefore one of the most useful. And has become the most important job search websites in Australia.
· Gumtree site
If you are interested in working for an Australian company or small business, you can visit the Gumtree site and enjoy its benefits. On this site, there are job advertisements such as working in retail, sales and small businesses.
Indeed site
This website also has millions of job advertisements and has become one of the most comprehensive job search websites in Australia. It also has the most candidates compared to other job sites, and those who are interested can use it to upload their resume and allow employers to view their profile online.
Finding a job in Australia
· Job Seeker site
If you are looking for work in charities, NGOs and human rights centers, you can use the Job Seeker site and find the job you are looking for. These centers spend part of their income on people in need in the community.
· JobServe site
In this job search site, you can use classified ads in the sections of health and medicine, IT, computer, technology, telecommunications, economics, sales, business and engineering in a categorized manner. At JobServe, you can find the job you want out of more than eight million job postings.
· Neuvoo site
The Neuvoo site is very popular among job seekers in Australia because it can be said that more than 78% of people visit this job site at least once a month. Hence, by using this site, they can achieve their dream job and be employed in it. In addition, applicants are able to submit a resume to that company based on their preferred city and job position and get a job.
· Salon Staff site
Salon Staff job site is one of the best websites in the field of finding jobs in the field of skin, hair, beauty, hairdressing and apprenticeship, and those who are interested can use them based on location.
· Seek site
Seek job site was founded in 1997 and due to having thousands of jobs, it has become one of the best job websites in this field. It is interesting to know that 3 out of every 4 Australians have registered on this site and enjoy its benefits. This job search website has good information about job success, the secrets of writing a successful resume and the experiences of colleagues and employees that you can use to achieve your dream job.
· Theunijobs site
If you want to work in higher education and education-related jobs such as university posts and jobs, support positions and senior executive roles, THEunijobs is the best site to view and register. Also on this website, you can enjoy job advertisements such as part-time teaching jobs and more part-time jobs. But you should know that you may not be able to use these job search sites alone, so it is better to use Canadian Persian consultants and lawyers.
Are you ready to be hired?
If you really feel that you need to acquire a certain skill before being hired at any job opportunity, you are advised to acquire that skill and then submit your resume. There are many job search websites in Australia where you can get your dream job with the experience of Oceania Visa consultants.